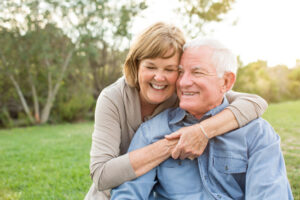 Steps for a Financially Secure Retirement
If you don't want to deal with any frustration after your retirement, you should have a proper retirement plan. Unfortunately, most of the seniors find it as a difficult task to create the retirement plans on their own. Here is a list of few effective retirement planning tips that you can keep in mind in order to enjoy a hassle free retirement.
1. Save enough money
Saving enough money for the retirement can be considered as one of the biggest struggles faced by seniors. One of the most convenient methods available for you to stay away from this frustration is to start saving more money. People are encouraged to save at least 15% of the salary on retirement. This would help them to end up with saving a decent amount of money, which can be spent during retirement.
2. Get to know about your retirement type
It would not be an easy task for you to visualize your retirement ahead of few decades.  But if you can figure it out, you will get the opportunity to stay away from a great deal of frustration in the future. In other words, self-understanding can lead you towards a variety of surprises in the future.
3. Plan to retire in the best possible place
Plenty of destinations are available out there in the world for you to retire. However, you need to be careful enough to find the best retirement location out of them. Sometimes, you will be able to find a better place to retire in a different part of the world. If you don't have any special intentions to retire in your country, you can think about visiting such a place. It is better to keep an eye on few such places to retire beforehand. The place you retire should have low taxes, low living expenses and excellent facilities for seniors.
4. Have plenty of money in hand
There are some people who go into their retirement with a bunch of investments. This is not something recommended and you should have a decent amount of cash in your hand. You would come across plenty of emergency financial requirements and you need to have cash in your hand to be spent on such instances. Therefore, you should make sure that you have enough money in your hand before you start your retirement.
5. Settle all the debts
You need to take necessary steps in order to settle all your debts before the retirement. Approaching the retirement with debt cannot be considered as the best option available for you to make. If you do, there is a high chance for you to end up with frustration. That's because you will not have any source of income during the retirement. Instead of saving money, you will be spending on the loans that you have obtained.
If you pay attention towards these retirement planning tips, you will get the chance to enjoy your retirement.
In case of you have credit or debt issues visit www.gtacredit.com or call 416 650 1100