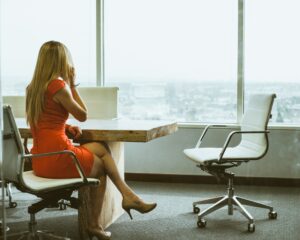 Yes! If you owe monies then they are permitted to call you at work or even call your employer to recover the dues.
The laws in each province of Canada could be slightly variable but overall it is generally the same. It is in your better interests to ensure you read up the laws in the province that you are domiciled at the time, before you apply for a credit line and apprise yourself of exactly what you are bound by. Taking out a credit line is not an extraordinary exercise which most adult Canadians would do to live a comfortable life but it is when you default that the issues would take a turn to the worst.
Life is not a bed of roses
Defaulting too could happen to anyone as economic downturns are part and parcel of life and it is when you as a debtor avoid discussing the present predicament that you are in with your creditor that they would take various steps within the law to recover their dues. For instance you could have a very stable job but due to adverse external economic issues you could lose your job. In such a context the first thing you should be doing is to discuss your predicament with your creditor or creditors and work out a plan till such time you get back to work.
On the other hand if you are working but face some unforeseen issues that are beyond your control which could happen to anyone and your wages are stretched to the optimum during a certain period of time you would need to act fast. You would need to discuss your problems with your creditors and work out a new repayment plan. It is your prerogative to do so proactively which would also give the impression to your creditor that you are concerned too and is seeking ways to settle the dues.
Discussions could solve many problems
If you let your problems to go into abeyance and take the extraordinary step of purposely avoiding your creditors then they would need to take action that is legislated to encompass them. The creditor would try all means possible to contact you and discuss a new re-payment plan and if there is no success they would pass it on to their own collection agency. If they do not have one as most creditors do not employ or initiate such a separate division due to cost escalation would outsource such activities to others.
You should not let your debt get into a situation where your creditor exhausts all options open to them. It would also create issues for you and it is in your better interests to keep the dues active and try to work out alternative repayment terms. Keeping your communication lines open and free at all times with your creditors would put them at ease ensuring that they do not take any drastic action. Put all your cards on the table and have open discussions with them as they would not prefer to settle debt issues in courts but in most cases would like to work out something amicably.
After all, the credit line was initiated in the first place on the premise that the repayment would be smooth and without issues. Hence if you have any issues it is your prerogative to initiate discussions to ensure you put your problems before them and work out the best repayment plans. It is invariable that your creditor would relent if you are to discuss with them frankly and openly. You need to understand that your issue is not an isolated one as they would be dealing with issues like yours on a daily basis hence have the experience to sort out matters with you.
Third party recoveries
Private collection agencies are many but they are all governed by Canadian law and would come under the Collection Agency Act (CAA) which would specifically lay down the parameters. They would need to adhere to every law written down in the CAA and any deviation would leave them liable for prosecution or you could sue them. On the contrary the law would provide them enough clout to act and make every effort to recover the dues from you.
Your creditor could even sell your debt to a collection agency which would then pursue your debt and try to recover it in the shortest possible time. Their tactics could be quite vigorous and they could call you at office and speak to your employer about your dues. They would get optimum information from where you work about your wages and then work out a strategy within the permitted laws to recover your dues.
Wage garnishing
If you do not work out an amicable settlement your creditor could obtain all details of your wages and approach a court of law to recover their dues. It is invariable that the court would allow their request. Your creditor could then take out a writ and your employer is bound by law to deduct up to 30% of your wages and repay your dues. This would go on till the total dues are settled.
There is one other issue before your creditor could take out a wage garnish and that is to try and recover the dues from other assets that you may own. If they could find such assets then they are obliged to recover their dues from those assets but if you do not have such recoverable assets they could apply to court for a wage garnishing writ and then recover all monies due to them.
In such a case you may end up paying more as they could recover some part of their costs too. On the contrary if you had discussed with your creditor before such steps are taken you could have paid less and arranged a repayment plan convenient to you. Recourse to law should be the last resort and you should try to avoid such a situation at any cost. Any help for financial problems contact gtacredit.com or call 416 650 1100