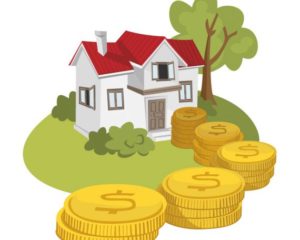 Buying the first ever house is like a dream come true. The four walls, a roof to sit on, and the fences around it with a small vegetable garden – yes, all those who have gone through the process can understand the sentiments involved here. If you see it from a buyer's perspective, you will understand that for them it is not a house they are buying, but a home they intent to make. So, it has to be perfect. However, we should not forget about the most important factor involved in this process: how to finance this decision. Mostly, people go for the house loan option. It is easy and it lets you have your dream instantly come true. It allows you to pay them off while living in your new comfortable home. However, there are few steps that must be taken, before you finally succeed in getting a house on loan.
The first thing to do is to fill out a loan application, after which your application will be sent for reviewing. Once your application is reviewed and approved, you will be given a bank letter stating the amount of money that has been approved for your house loan.
After getting the bank approval letter and getting all your documents verified, you can go out and start looking for the house, ideally the one that comes under the amount you have been approved by the bank and whose monthly mortgage installments you can conveniently afford. It will be better to hire an estate agent so you can get a house at a fair market value.
Once you have selected the house, you will have to start the bidding process and your agent will help you with it. When you have chosen a house, you will make the purchase and send those details to your lender, who will use those documents to start your loan process.
After the process has begun, the bank will visit and put the house under appraisal to make sure that the property you have purchased is up to the city standards, and the money they have lent is being used in its exact purpose.
You will need to hire a mortgage consultant who will sit with you and work to make sure that the house you are buying is insured, all the reserved rights have been transferred in your name, and that there is a smooth transference of all the legal rights from both ends.
Your house loan will finally be approved once all the qualifications have been met and the house fits on their set standards. After that, a final date will be set where you will go sign the papers and close the deal. From there on, your loan servicing will begin.