With any app nowadays you can track your spending no matter where you are. If you don't like that and like to keep things a bit old fashioned, a pad and a pen is always great as well. Keeping your receipts and filing them later is another effective way.
Regardless though of what you use, the bottom line is – tracking your spending is necessary! It definitely doesn't have to be all complex but will definitely have to be accurate and be used all the time consistently.
What Do Your Spending Habits Look Like?
See what your spending habits look like. Track your spending weekly or monthly. Seeing this information with definitely be a plus moving forward.
Make changes to the habits that you feel like need to be altered. If there's a habit that you feel like you want to, but can't necessarily change then avoid getting into forcing yourself to change that particular habit because it may very well result in failure. Not being committed fully towards making a change in a spending habit you think is not needed, will only allow that to continue.
Nonetheless if you are determined with a mindset of changing and want to see more money remain with you in your control, then you will need to make certain changes and follow through with them with a well-organized plan.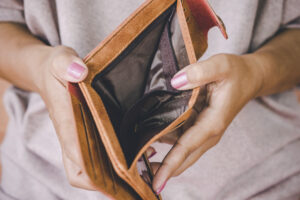 The Plan
Before you start, remember writing down your plan will make it more effective. It will be written out and allow you to be focused on the ultimate plan of saving money. Design it in a way, so that it fits your needs and demands.
Record your accomplishments every day! Keep track of how much you are saving, especially when you saved after eliminating a bad habit. Make your plan visible! See it every day and it will encourage you to keep going on the track you're moving forward on.
Some Habits You Can Work On
Having the habit of eating outside is ranked high on most people's list. Make a habit of making food at home and taking it with you wherever you go. You also get more value in groceries then you do with purchasing food outside because that grocery will give you more than just a one-time meal.
Cigarettes are another expensive habit. Not only is not good for your health but it takes a toll on your pockets as well. Avoid going to places where you feel you may end up smoking, or look for alternatives such nicotine patches or consultation with your doctor, which in return will help you reduce your habit all together.
If you are spending too much money at the grocery store start using the savings and deals they provide. Set a budget and browse through your app or flyer to see where you can save the most money.
Slip Ups
We may break habits by mistake or with laziness sometimes but it's no reason to quit. Made a mistake? Move on and follow your plan as religiously as you can. Doing so will only encourage you to keep going and push you to achieving your goal of breaking bad spending habits.
Adjust your plan to whatever it requires so that you get the results you want. Always keep trying and keep going till you become successful at your goal.
Hit The Goal
Once you hit the goal of improving your spending habits you may feel like you want to push it even further. Maybe you discovered you want more savings along the path of breaking bad spending habits and want succeed at it even more! All this is positive and will ultimately lead to a better financial steady life!
Consult with us at GTA Credit Solutions on ways to create a better financial life for yourself. Let's do this together!